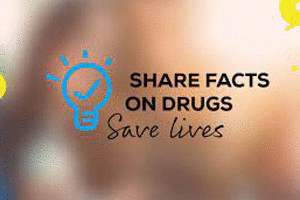 July 25, 2021
0 Comment
#ShareFactsOnDrugs to #saveLives
We are implementing some measures in our community to share fact on drugs to save lives, as we are working
on treating substance use disorder for more than a decade, we always take initiative to pay our tribute
to the society. UNODC declared this years theme to tackle misinformation and grow awareness about the true
information on drugs, facts gathered from verified sources. We are selecting some youth volunteers in the community
and arranging free workshops to share fact on drugs. Our Drug Addiction Treatment Center in Dhaka facilitates an speaker
who is a ICAP to conduct the workshop, the topics are:
The number of drug users in the country is projected to rise due to demographics.
Drug markets on the internet are growing, with new designer drugs
dominating internet sales in Bangladesh
The symptoms of a drug addict, how to tackle the member of your family suffering from drug use disorder
The role of a person to overcome the drug addiction problem in his/her family and neighborhood.