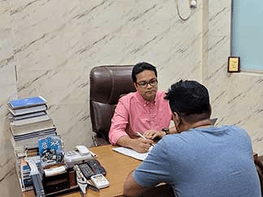 April 14, 2022
0 Comment
Utshob Drug Rehabilitation & Treatment Center offering free drug addiction counseling to help fighting drug addiction in the urban community. Our clinical psychologist and addiction counselors will be attending sessions for persons and families suffering from drug addiction.
Counseling allows for a new perception on drug addiction, which helps a person recognize any of the activities, routines or thoughts that results in making them abusing drugs. Our drug addiction treatment center have a  counselor who will help reform the injurious obsessive and compulsive practices by using sessions that allows the person to discover new methods
People learn positive coping approach from their counseling sessions which helps them to realize the triggers to use drugs. They also learns how to defy these events when they do happens, which varies from person to person.
Many persons who are suffering from drug addiction feel alone, like they have no place or person to go to and for that reason no one cares for them or their circumstances. When they enroll for drug addiction counseling, they are picking a person who will always have a connection with them, who truthfully concerned about helping them out, that means they are no more alone.Drug addiction can hurt or even devastate relationships and family bonding over and over. Drug addiction counselor can suggest the guidance essential to fix any shattered relationships. They can also offer advice on making a healthy relationship, which is an essential part of a successful recovery from drug addiction