Drug Addiction Treatment Phases
Our treatment system for drug addiction is a combination of several phases. The treatment duration is tailored into four (4) months due to social or professional purposes. As our treatment plan is customized for individuals we also suggest a longer period of after care through in-patient and out-patient services. Various surveys run at different drug addiction treatment center in Dhaka also suggests that the longer the treatment time is, the greater the chance of staying clean is. The success rate for a two (2) year treatment program is above ninety percent (90%). Please find the following to explore our treatment process.
Primary Assessment:
The treatment process starts when a patient enters the facility; some medical tests are done to determine his (patients) physical condition and drug dependencies. E.g.
            Dope Tests
            Urea/Creatinine/SGBT
            Blood Suger
            BP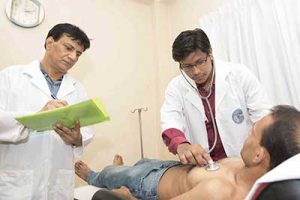 The patient's medical history is also carefully checked by our medical officer. The medical officer than recommends his withdrawal management and sends him to detoxification unit under the supervision of our medical support executive.
Detoxification (Detox):
Detox is an essential part of drug addiction treatment. When the drugs are flushed out of the addict's body, the body creates an urge through certain parts of CNS to get the chemical which it is used to have in a regular interval. In generally this urge constructs physical and mental suffering to a drug addict which is called withdrawal symptoms. In this phase the patients withdrawal syndrome are managed via various medical supports.
Primary Treatment
While the patient manages to cope-up with his withdrawal syndrome, a case manager along with the medical officer and medical support executive plans the individual's treatment plan. Though in this phase, one is introduce to therapeutic community, in the same time the individual plan also effects via psychiatric treatment,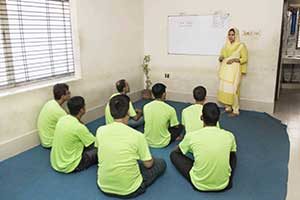 'one-to-one' and family counseling. In general, a patients gets around six(6) one-to-one sessions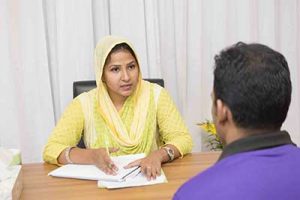 and the family gets four(4) sessions. It can be altered as the treatment plan suggests. We have a religious motivational session for the Muslim patients also which is taken care by Dr. Mawlana Nurul Absar Shaker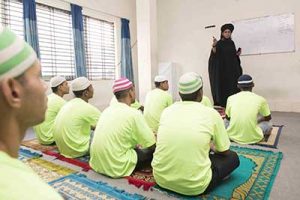 Follow-up
After completing the primary treatment phase, we plan the patients come back in the real world, living with the real life responsibilities starts from the follow-up phase. The patient achieving this status starts to have some more privileges like a day off to his home, taking part in the day-to-day works, it helps them to build confidence to start over again. They are taken to 12 step meetings once in a week which will help them in the later phases of their recovery journey